The Prague Tour All Inclusive

The Prague Tour All Inclusive is conceived according to, what we think are two of the most important aspects for those who decide to take a city tour: that you see as much as possible and of course, that you don't get tired while on the tour. To do so, the tour is divided in 4 major areas: Prague Castle Complex, Lesser Town, Old Town and the Jewish Quarter. You will be guided through these districts and in between you'll enjoy a lovely boat trip and a typical Czech lunch in a medieval restaurant.
Featured sights
Featured sights
+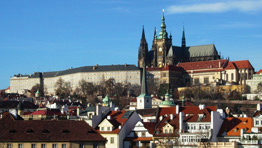 Prague Castle Complex
Strahov Monastery
Schwarzenberg Palace
Hradcany Square
St. George Basilica
Castle Gardens
Breathtaking Viewpoint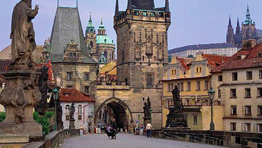 Lesser Town Area
Nerudova Street
St. Nicholas Church
Infant Jesus of Prague
Knights of Malta
Lennon´s Wall
Kampa Island
Certovka Canal
Charles Bridge
Mozart & Prague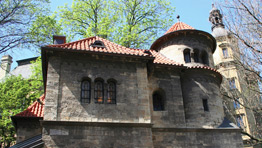 Old Town Area
King´s Coronation Way
Old Town Bridge Tower
Carolinum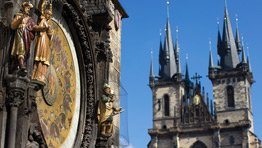 Jewish Quarter
Old New Synagogue
Former Jewish Town Hall
Jewish Ceremonial Hall
Pinkas Synagogue
Paris Street
Franz Kafka House
Our Commitment
The Prague Tour All Inclusive is a tour conducted by licensed and professional guides, therefore, you can rest assured that you will get accurate information regarding every site in Prague. By choosing to join us, you help to keep traditions alive and you support licensed guides that are eager to show you the marvels of our city.
For having the chance to show you our beautiful city, we thank you!
Prague Travel Ltd. Team

Amenities
Pick up service
The Prague Tour All Inclusive is the gold standard for Prague tours. This city tour offers to pick up at your hotel and transport you to the largest castle complex in the world: Prague Castle, the most renowned architectural jewel in downtown Prague.
Boat trip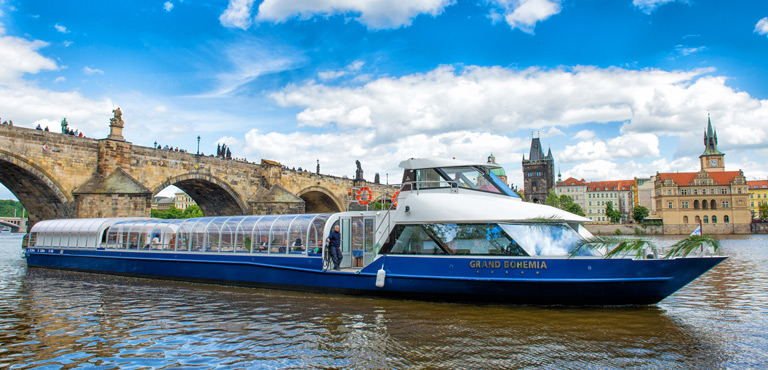 Enjoy a 40-minute sail on the historic Vltava River and admire the beauties of Prague from a different perspective.
Lunch in a medieval restaurant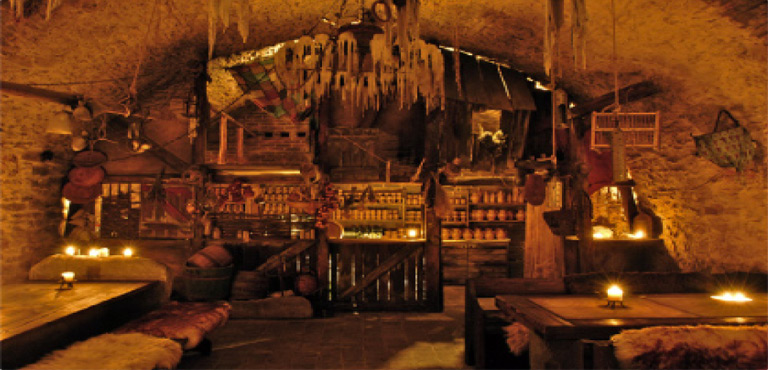 Another great experience that you get with The Prague Tour All Inclusive is that lunch takes place in a medieval restaurant. The offer includes a typical Czech meal with a vegetarian option available and one soft drink or beer.
Tour structure
We took a time to design a tour which is perfectly structured for the heart of the best preserved Medieval city in the World - Prague. For your comfort, we decided to arrange a pick-up service from your hotel to the Prague Castle and continue the tour by foot from there. There is no reason to be alarmed though, it is a slow and easy walk, which starts from the highest point and then declines toward a welcomed break on the boat, medieval restaurant and the Old Town in general where the tour officially ends.
Choose your starting time
For your convenience, we offer three different starting times: 10:00 am, 11:00 am and 1:00 pm. We recommend you book in advance since our tours are for a limited number of guests.

10:00
11:00
13:00

11:00

10:00

10:00

10:00

11:00
Details
Duration:
6 Hours
Price:
€ 65 / Adults
€ 61 / Students & Seniors
€ 25 / Children up to 9 years old
FOR PICK UP AT YOUR HOTEL:
(+420) 777 070 783
FOR YOUR COMFORT WE ACCEPT CREDIT CARDS, GBP, EURO & USD


BOOK ONLINE
Assistance or Phone Bookings
(+420) 777 070 783
Other tours
with pick up service and entrance fees included
other tours are available only in English
Please enter your code number to access photo gallery